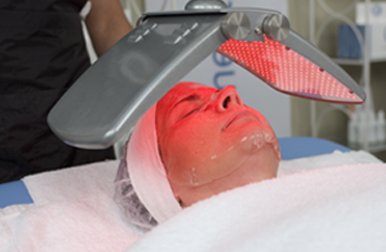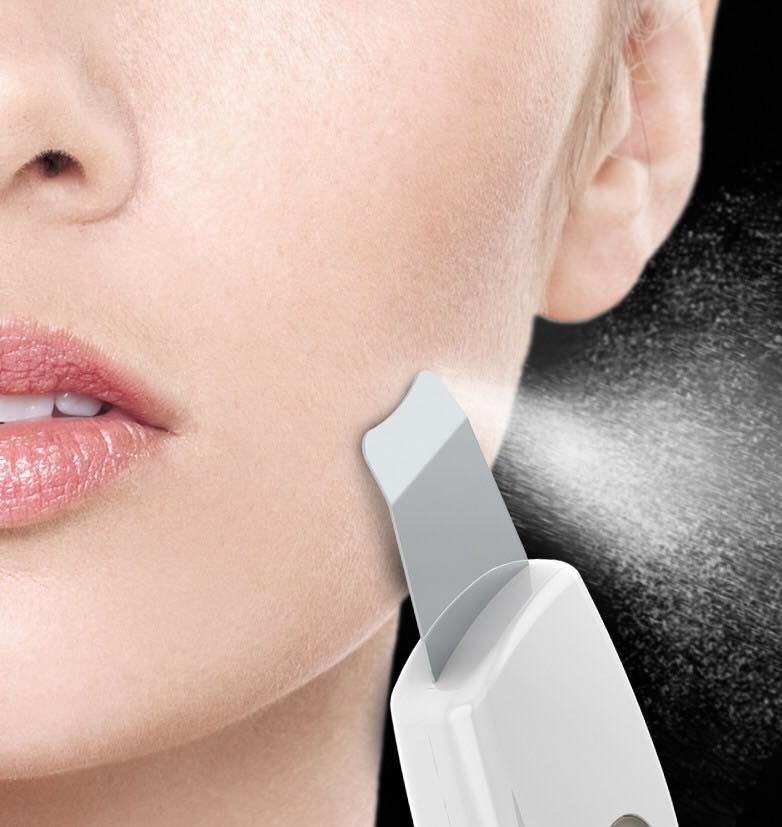 "The Ultrasonic Enzyme Facial" $75
This high-tech facial uses a specialized ultrasonic/ultrasound machine that emits high-frequency waves. Ultrasonic treatments benefit a variety of skin types and can improve many common skin conditions. The ultrasonic facial is gentle, non-invasive suitable for most skin types, from acne to rosacea and sun-damaged skin. Because the ultrasonic mechanism is so effective (think "power washing' for your skin) at cleaning clogged pores, painful extractions are unnecessary. Your skin will have that lit-from-within glow.
ADD LED Light Therapy $25
A Non-invasive anti-aging approach that works by emitting energy-producing packets of light deep into the skin's layers to stimulate collagen elastin and hyaluronic acid production. It also will destroy acne-causing bacteria. Hydrate, heal, plump and balance skin tone.