Facial Therapies
Express Facial
Includes cleansing, toning, exfoliation, mask and hydration.
$45...30 min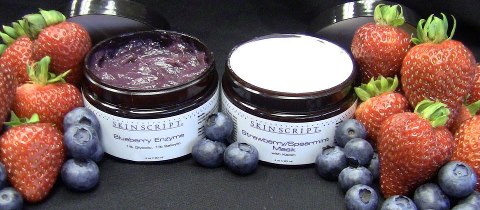 Skin Script Enzyme Facials $75...60 min

Offering Retail Products and Services Skin Script RX Skin Care is natural, yet clinical skin care designed for anti-aging, hyperpigmentation, melasma, sun damage, teen and adult acne, rosacea. Antioxidants, exfoliants, and natural brighteners are the base of this skin care line to achieve remarkable results.

Coconut and Papaya Enzyme dissolves dead skin cells revealing healthy soft skin. Ideal for dry, rough and wrinkled skin. Contains only fruit enzymes for a gentle esfoliation for the most sensitive skin.
Raspberry and Peach Enzyme contains antioxidants that soothe irritations and reduces inflamation. Anti-aging, softening and exfoliating. Excellent for sensitve and rosasea skin types.
Lemon Zest Enzyme exfoliates and brightens the skin with the antioxidant and brightening benefits of lemon. It promotes deep hydration that protects from environmental damage while relieving the surface signs of aging. Arbutin and kojic provide extreme lightening capabilities. Perfect for normal, dry and sun damaged skin.
Pomegranate Enxyme is a powerful antioxidant which also brightens the skin. It promotes deep hydration, reduces oiliness and lightens the skin from irregular pigmentation. Perfect for normal, aging, oily, or acneic skin.
Pumpkin Orange Enzyme is packed with vitamins A and C; this enzyme will exfoliate and reduce oil while you enjoy the wonderful smell of pumpkin and orange. A 15% pumpkin concentration dessolves dead skin while orange provides a beautiful glow to the skin. For normal / combination and resilient skin.
Blueberry Enzyme contains potent antioxidants for anti-aging. With 1% glycolic and 1% salicylic, this enzyme provides a nice brightening exfoliation that will minimize pores and leave the skin feeling very soft. Great for all skin types except sensitive, rosacea.
Passion Fruit Enzyme with Kollaren Firming Peptideis meant to firm the skin. Kollaren helps restore collagen and elastin. Passionfruit is an enzyme, as well as a great antioxidant to give skin a healthy glow.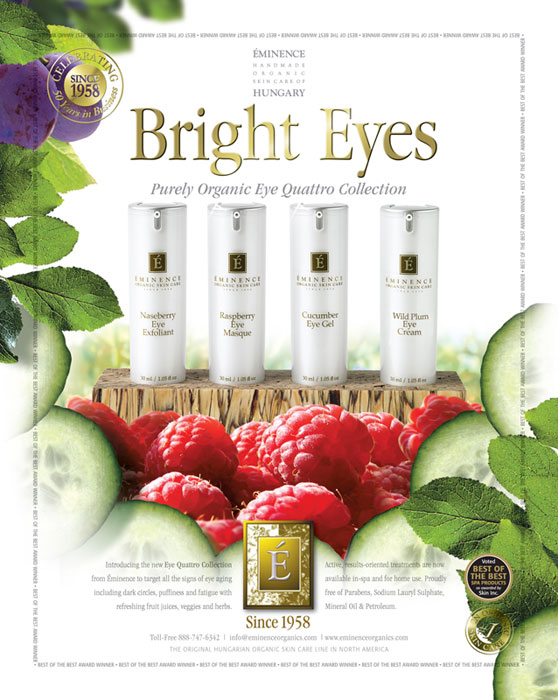 Add on Eye and Lip Treatments
Four-Step Eminence Eye Treatment $15
This four-part treatment gently and effectively treats and minimizes fine lines, puffiness, sagging skin, and dark circles. Offered as an add-on to your Facial.

Step 1 We exfoliate and prepare the eye area with the Naseberry Eye Exfoliant.
Step 2 We hydrate the areas and treat laugh lines with the Raspberry Eye Masque.
Step 3 We help calm the areas and reduce any swelling or puffiness with the Cucumber Eye Gel.
Step 4 We treat dark circles, fine lines, and dryness with the Wild Plum Eye Cream.
Three-Step Lip Treatment $15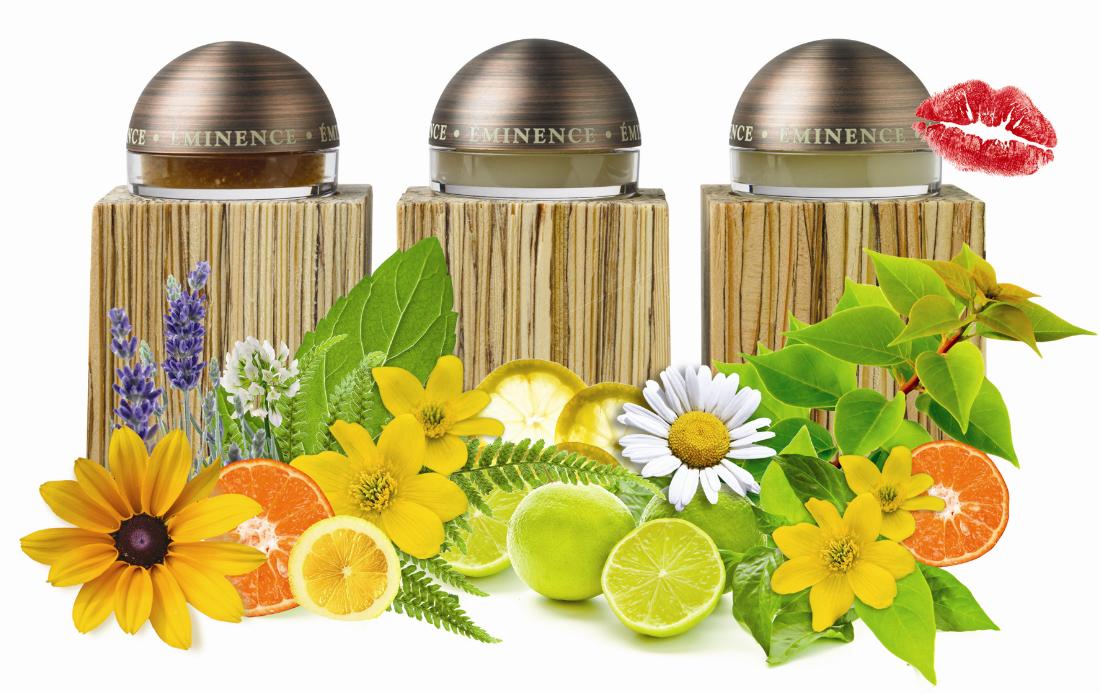 This wonderful treatment from Eminence will help erase dryness and treat your lips to a naturally effective three-step treatment. First, gentle fruit enzymes refine the lip area. Then, an extra rich masque is applied for deep hydration. Finish with a delicious minty non-petroleum based balm that stimulates natural, lip-plumping collagen.
Step 1 We exfoliate with the Citrus Enzyme Lip Exfoliator.
Step 2 We moisturize with the Lip Comfort and Plumping Masque.
Step 3 We finish with the soothing and energizing Citrus Lip Balm.
Add both for just $20
Facial Add On Masks

Le Mieux Bio Cell+ Mask—Freeze Dried Marine Collagen Mask, it incorporates wound care technology for healing and soothing while dramatically reducing the appearance of fine lines and wrinkles. $10
Le Mieux Vitamin Cocktail - A customized blend of epidermal elixirs is penetrated deep into skin with ultrasound. Vitamins, minerals, antioxidants and herbs sooth, nourish, and restore. $15
---
Alpha Beta® Glow Pad - Anti-Aging exfoliating Self-Tanner with vitamin D $10

LED Light Therapy -Stimulate Collagen production, heals blemishes, soothes irratated skin, brightens the complexion and promotes healthy lymphatic drainage. $20
Micro-current - Boosts Collagen, sculpts facial muscles, and defines cheek bones while lifting facial muscles. $20
Dermafile — Polish and resurface your skin with this holistic, alternative approach to chemical peels and mechanical microdermabrasion This hand held tool with crushed cosmetic diamonds, effectively treats: Aging skin; fine lines; sun damaged skin; acne scaring; smoothes away fine facial hair; exfoliates the epidermis; boosts collagen production and helps makeup to go on much smoother. All this and no down time. $20
Love the skin you're in. Take charge of your health and beauty today with professional skin care.